Welcome to the website
Tiekötter.com / Tiekoetter.com!
Tiekoetter.com hosts different services such as SearXNG, Invidious, Wikiless and many more.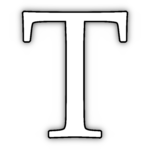 This website serves as the homepage for the domains tiekoetter.com and tiekötter.com (xn--tiektter-q4a.com).
General questions or contact about the website or services: info@tiekoetter.com
Léon Tiekötter (webmaster@tiekoetter.com) is the contact person for legal questions and represents this website.
Tiekötter | Oldentrup, Bielefeld